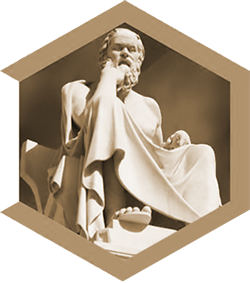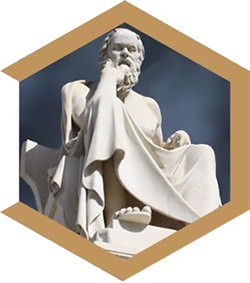 Established in 2014, GadflyZone Inc. is a privately held corporation headquartered in the Greater Chicago area, with its India Centre in Bangalore.
The name of the company came about from the word "gadfly", of Socrates fame, referring to someone who asks tough and unconventional questions to large societies, that leads to the truth and right action. GadflyZone aspires to use data to do the same for industrial enterprises.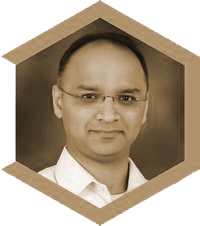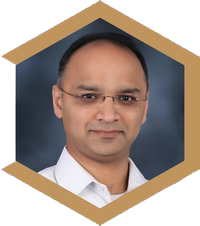 Gunaranjan Pemmaraju
Co-founder
In his career spanning 23 years, Guna held several leadership roles in @WalmartLabs, Amazon and i2. Apart from spearheading large business initiatives, his focus has been in using data, and technology, to optimize decision making in the areas of finance, supply chain planning and eCommerce. He started his career in the finance industry with Citibank, and then the Treasury of ICICI - where he developed statistical models, hedging strategies and risk management systems. Guna is an alumnus of the Indian Institute of Management, Calcutta, and his undergraduate degree is from the Indian Institute of Technology, Madras.
Guna fundamentally believes that the real big leap for data is towards strategy. When not springing on this "leap", he can be found playing a few rounds of bridge in the Bangalore leagues.
Bala Ambravan
Co-founder
Bala's entire career of 23 years has been with the chemicals and plastics industry, at GE Plastics and SABIC, in marketing, product management and R&D leadership roles. He led the development, growth and diversification strategies of specialty products in multiple applications. Being a big believer in direct value creation, Bala's approach to growth blends marketing, product lifecycle management and pricing strategies, with disciplined investment. Bala is a Purdue University alumnus with a PhD in Chemical Engineering, and a Masters in Applied Mathematics, and his undergraduate degree is from the Indian Institute of Technology, Madras.
Bala fundamentally believes that the next revolution is the use of data sciences in industrial products. Among these "industrious" efforts, Bala tries to be outdoors in the Greater Chicago park trails.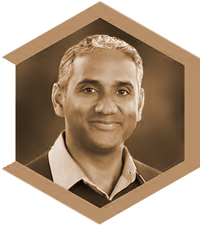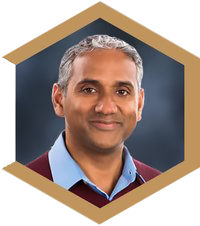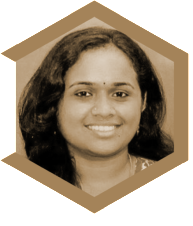 Aparna Muralidaren
Solution Analysis
Aparna is a graduate of the Masters program in Chemical Engineering at the Indian Institute of Technology, Madras and a medal winner for best academic record. Her research focus at school was thermostatic property estimation of pure substances. She has rich chemicals experience from her time at the British Oxygen Company India Ltd. and as a chemical engineer trained at the National Institute of Technology, Calicut. Aparna flexes her domain expertise to sharpen GadflyZone algorithms and techniques, and comprehensively partners in building solutions for customers
Aparna's passions in life extend to a multitude of avenues. She is a trained classical dancer, a Carnatic vocalist in training, a travel enthusiast and a big fan of detective fiction (Sir Arthur Conan Doyle's Sherlock Holmes and Dame Agatha Christie are her favourites). In the near future, she hopes to indulge the latest in her list of hobbies, photography, and to sponsor education for the needy.
Prasana Raja Bhaskar
Solution Analysis
Prasana is a versatile Chemical Engineer with experience in Oil & Gas, Vision Care, and Pharmaceuticals sectors. His Masters degrees include – Chemical Engineering from Oklahoma State University, Project Management from Harrisburg University & Chemistry and Chemical Engineering from BITS-Pilani India. His thesis work at Oklahoma State University was on Designing Axial Flow Bioreactors for Tissue Regeneration, which led to publications in a couple of Biomedical Engineering Journals.
When not busy with accumulating degrees or solving engineering problems, his chess addiction helps him resolve conundrums of a different genre. He is also a person who can lose himself during a swim. He loves to explore new places and meet new people. He enjoys cricket, and competes with the wife in Racquetball! He does have a ball with sports!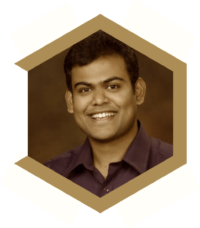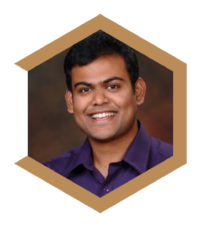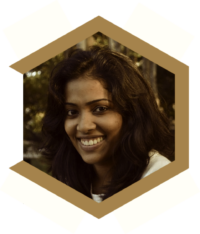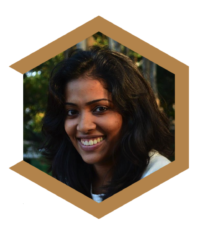 Ashly Koshy
Solution Analysis
After her graduation from NIT Calicut with a degree in Chemical Engineering, Ashly pursued her passion by joining Amec Foster Wheeler as a process engineer. Ashly's work ethic, along with her eagerness to learn new techniques, gave her the opportunity to rise quickly at Amec Foster Wheeler. She was the youngest person in their India business development division. Ashly is eager to apply her knowledge and energy to drive innovative and market ready solutions to GadflyZone's customers.
In addition to being a full time engineer, Ashly, an accomplished chess player, is the go to person for restaurant or menu suggestions. Her passion to curl up with a classic novel is only surpassed by her love of munching on a cheesy french dish.
Meena Ramani
Solution Analysis
Meena is a Chemical Engineering graduate with software engineering experience, and an active interest in process modelling and simulation. She brings in rich experience from her internships at Orchid Chemicals & Pharmaceuticals (API plant) and Hindustan Petroleum Corporation.
Meena completed her Masters from the University of Leeds, UK, where her research was focused on synthesizing inorganic biomarkers. Her passion for chemical engineering, combined with her rich experience, bring in serious value to our solutions, especially in pharmaceutical and API segments.
Meena is an avid writer and focuses on short stories in the fantasy fiction genre. She could curl up with a pile of Neil Gaiman books and be lost in space and time. When she is not synthesizing biomarkers, she is working towards her life goal of winning the prestigious Man Booker prize!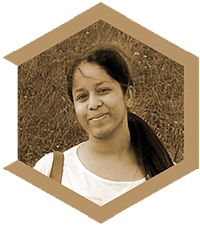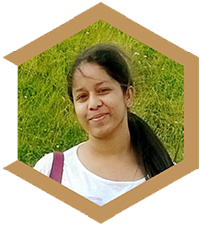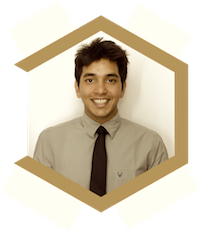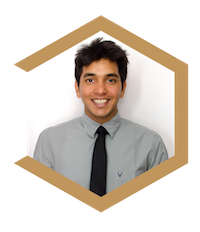 Manas Sharma
Solution Analysis
Manas has an integrated masters degree in Chemical Engineering from the University of Bath, UK. Mathematical side of chemical engineering interest him the most. Working on projects such as developing mathematical models for enzymatic biofuel cells that could be used to power a pacemaker, and working on PID controllers for reactors, excite him. He is fascinated by the applications of bio-reactors in making water treatment processes lot more compact and efficient. Manas is also drawn to the environmental side of chemical engineering, with applications in WtE (waste to energy) and water footprint of various products. 
Post his engineering, he decided to go back to the school he studied at for 12 years, and teach there! After this teaching stint, Manas worked at an up-stream oil and gas company that catered to detailed design of FPSOs (Flotation Production Storage Offloading) vessels.
Manas is super passionate about photography, trekking, cycling (his primary mode of transport for the last 3 years), running and playing football. He is always on the look-out to travel, be it the Himalayas or some place over a weekend. Weekends are often spent on the saddle, cycling around Bangalore, running, spending time with friends at places that serve fermented beverages, or exploring parts of Bangalore with his camera. 
Shubhangi Goel
Solution Analysis
Shubhangi is a Material Sciences graduate from UPES, Dehradun, and has pursued one semester as an exchange student at Tomsk Polytechnic University, Russia where she worked in the Nanotechnology and Organic Chemistry Technology labs as a researcher. A perfect potpourri of business acumen - from handling her father's business - and technical aptitude, Shubhangi brings a unique balance to the team.
Besides the technical side, her fascination with sports, language and travel puts her bang on the Gadfly map! She is accomplished at Shot Put & Volleyball, and has working knowledge of Russian and French. Now that's quite a list there! But there's more. She finds her inner peace on treks, and her philanthropic side has her drawn to teaching kids who do not have access to proper schooling. And, of course, A.R. Rahman and Kishore Da keep her pumped all day long.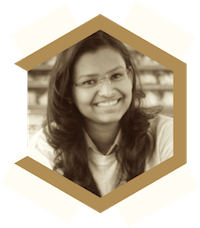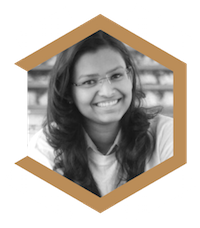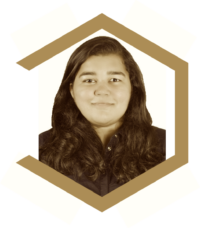 Soumya Mishra
Solution Analysis
Soumya is a Chemical Engineer from the Manipal Institute of Technology, where she was a consistent topper in her academic curriculum. Soumya also has rich industry exposure through various internships at HPCL Mumbai Refinery, 3M India Limited, R&D Center Bangalore and also a semester in the SABIC Technology and Innovation center in Bangalore, in their Polymer Department as a part of their research team.
Soumya likes to think of herself as a budding writer, and is an accomplished essayist, securing silver award (2011) and bronze award (2012) in the Royal Commonwealth Essay Writing Competition during her senior school years. Her TV watchlist mostly consists of stand-up specials and late night talk shows, and she loves good music from alternative rock bands. Soumya has also been active in her college Student Council since her second year, and has a good taste of the political and management side of things.
Sankara Narayanan
Finance & Control - India
Shankar began his journey with Ujwal in 1997, and has been devoted to understanding the customer and delivering exactly what they require. Shankar joined the finance team at Aztec Software and Technology Services Limited in 2000-01 where he single-handedly ran the accounting setup of Aztec's wholly-owned subsidiary in the US, Aztec Software, Inc. Shankar moved back to Ujwal in 2003.
At GadflyZone, Shankar runs all of Finance & Control for the India subsidiary, on behalf of Vistra, and has helped the team in setting up the right processes and financial discipline. An amazing business leader, Shankar runs a tight ship apart from ensuring compliance on all the regulatory requirements.
A movie lover, and keen follower of sports and news, Shankar keeps track of the current affairs in an unbiased manner. And is always ready for a quick chat on any topic, over a mug of his favorite green tea.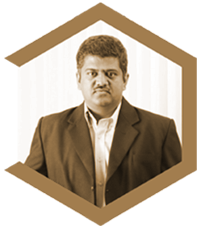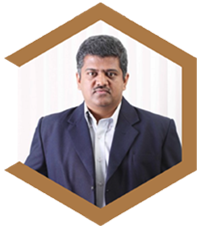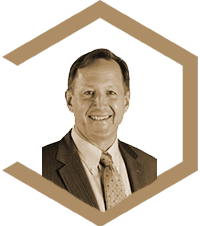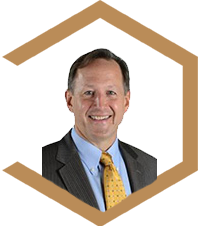 Keith Smith
Advisor
Mr. Keith Smith, most recently, was the Executive Vice President of Innovative Plastics, a business unit of Saudi Basic Industries Corporate (SABIC). Prior to his current role, Mr. Smith had been with DuPont since 1980. His most recent position with DuPont was Vice President, Sourcing and Logistics & Chief Procurement Officer, Wilmington,
Delaware. Prior to this, he was Vice President and General Manager, DuPont Engineering Polymers, Wilmington, Delaware; Global Marketing, Sales and Development Director, DuPont Engineering Polymers, Geneva, Switzerland; and held other managerial and professional positions in TiO2, Advanced Fibers, Industrial Chemicals, Sales, Corporate Strategic Development and Research & Technology.
Mr. Smith is a graduate of Rensselaer Polytechnic Institute with bachelor's and master's degrees in Chemical Engineering.