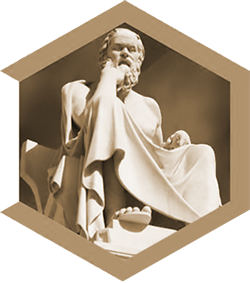 Established in 2014, GadflyZone Inc. is a privately held corporation headquartered in St. Pete, Florida with its India Centre in Bangalore.
The name of the company came about from the word "gadfly", of Socrates fame, referring to someone who asks tough and unconventional questions to large societies, that leads to the truth and right action. GadflyZone aspires to use data to do the same for industrial enterprises.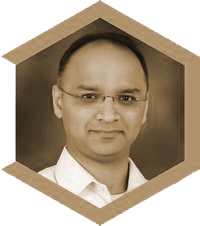 Gunaranjan Pemmaraju
Co-founder
In his career spanning 26 years, Guna held several leadership roles in @WalmartLabs, Amazon and i2. Apart from spearheading large business initiatives, his focus has been in using data, and technology, to optimize decision making in the areas of finance, supply chain planning and eCommerce. He started his career in the finance industry with Citibank, and then the Treasury of ICICI - where he developed statistical models, hedging strategies and risk management systems. Guna is an alumnus of the Indian Institute of Management, Calcutta, and his undergraduate degree is from the Indian Institute of Technology, Madras.
Guna fundamentally believes that the real big leap for data is towards strategy. When not springing on this "leap", he can be found playing a few rounds of bridge in the Bangalore leagues, or on the tennis courts trying to get the right top spin forehand.
Bala Ambravan
Co-founder
Bala's entire career of 26 years has been with the chemicals and plastics industry, at GE Plastics and SABIC, in marketing, product management and R&D leadership roles. He led the development, growth and diversification strategies of specialty products in multiple applications. Being a big believer in direct value creation, Bala's approach to growth blends marketing, product lifecycle management and pricing strategies, with disciplined investment. Bala is a Purdue University alumnus with a PhD in Chemical Engineering, and a Masters in Applied Mathematics, and his undergraduate degree is from the Indian Institute of Technology, Madras.
Bala fundamentally believes that the next revolution is the use of data sciences in industrial products. Among these "industrious" efforts, Bala tries to be outdoors in the Greater Chicago park trails, or indoors working out at his gym.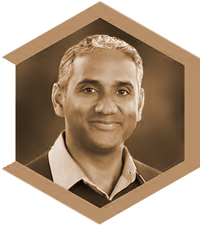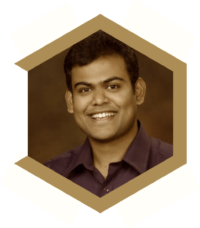 Prasana Raja Bhaskar
Solution Analysis
Prasana is a versatile Chemical Engineer with experience in Oil & Gas, Vision Care, and Pharmaceuticals sectors. His Masters degrees include – Chemical Engineering from Oklahoma State University, Project Management from Harrisburg University & Chemistry and Chemical Engineering from BITS-Pilani India. His thesis work at Oklahoma State University was on Designing Axial Flow Bioreactors for Tissue Regeneration, which led to publications in a couple of Biomedical Engineering Journals.
When not busy with accumulating degrees or solving engineering problems, his chess addiction helps him resolve conundrums of a different genre. He is also a person who can lose himself during a swim. He loves to explore new places and meet new people. He enjoys cricket, and competes with the wife in Racquetball! He does have a ball with sports!
Meena Ramani
Solution Analysis
Meena is a Chemical Engineering graduate with software engineering experience, and an active interest in process modelling and simulation. She brings in rich experience from her internships at Orchid Chemicals & Pharmaceuticals (API plant) and Hindustan Petroleum Corporation.
Meena completed her Masters from the University of Leeds, UK, where her research was focused on synthesizing inorganic biomarkers. Her passion for chemical engineering, combined with her rich experience, bring in serious value to our solutions, especially in pharmaceutical and API segments.
Meena is an avid writer and focuses on short stories in the fantasy fiction genre. She could curl up with a pile of Neil Gaiman books and be lost in space and time. When she is not synthesizing biomarkers, she is working towards her life goal of winning the prestigious Man Booker prize!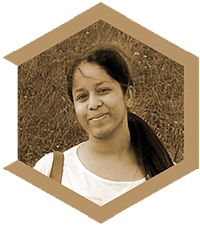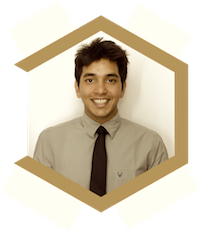 Manas Sharma
Solution Analysis
Manas has an integrated masters degree in Chemical Engineering from the University of Bath, UK. Mathematical side of chemical engineering interest him the most. Working on projects such as developing mathematical models for enzymatic biofuel cells that could be used to power a pacemaker, and working on PID controllers for reactors, excite him. He is fascinated by the applications of bio-reactors in making water treatment processes lot more compact and efficient. Manas is also drawn to the environmental side of chemical engineering, with applications in WtE (waste to energy) and water footprint of various products. 
Post his engineering, he decided to go back to the school he studied at for 12 years, and teach there! After this teaching stint, Manas worked at an up-stream oil and gas company that catered to detailed design of FPSOs (Flotation Production Storage Offloading) vessels.
Manas is super passionate about photography, trekking, cycling (his primary mode of transport for the last 3 years), running and playing football. He is always on the look-out to travel, be it the Himalayas or some place over a weekend. Weekends are often spent on the saddle, cycling around Bangalore, running, spending time with friends at places that serve fermented beverages, or exploring parts of Bangalore with his camera. 
Suddha Swatta Roy
Solution Analysis
Suddha completed his masters in Materials Science and Engineering at Indian Institute of Technology, Kanpur, with a stellar academic record, which he has maintained through all his years pursuing education. From a specialization perspective, Suddha has deep knowledge in solar energy technologies and related advanced materials.
Outside of work, Suddha has volunteered in a Complete Voluntary Organisation (CVO) where he organized relief work while working closely with the finance sector. Besides being highly accomplished in academia with many awards, his multi-talented self has acquired a Junior Diploma in Indian Classical Music (Vocal) from Prayag Sangeet Samiti, Allahabad with distinction. An avid lover of movies, especially those directed by Satyajit Ray, he also enjoys acting in plays.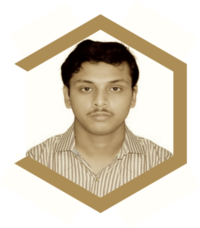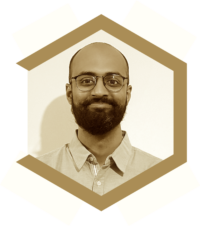 Abhishek Awasthi
Solution Analysis
Abhishek is a masters graduate from the Katholieke Universiteit Leuven, Belgium, and had originally started his pursuit of chemical engineering via a bachelor's degree at the Vellore Institute of Technology. Seeking out experience in the field, he has previously worked with Honeywell and interned at Robert Bosch. And, has built up robust experience in process control, modelling & simulation, and programming.
He loves problem solving, of every kind. While not busy at work, playing basketball and volleyball are his favorites. Besides sports he enjoys intellectual pursuits as well, such as literature - currently obsessed with Vonnegut, politics, and is an amateur film critic avidly seeking out obscure movies.
Susmitha Kunapuli
Solution Analysis
Susmitha, "Baby Tiger", Kunapuli holds a master's in Materials Engineering from the prestigious Indian Institute of Science, Bengaluru. She has previously worked in DMRL, Hyderabad (her favorite city) and in Vizag steel plant where she fell in love with materials, additive manufacturing and metallic foams. Susmitha also has a Bachelor of Technology degree, in Metallurgical and Materials Engineering from, NIT Rourkela.
Kunapuli literally means Baby Tiger in Telugu, Susmitha's mother tongue, which she loves. In her free time, she writes award winning essays in Telugu. That is if she is not too busy watching some soothing K-drama, swaying to a Taylor Swift number, solving puzzles or playing chess. And yes, Susmitha is the roaring "Baby Tiger" of GadflyZone!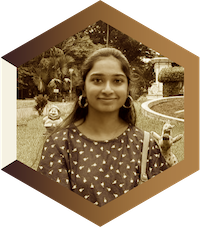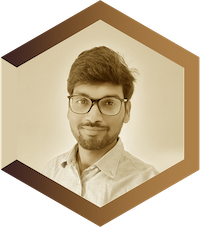 Anil Pothamsetty
Solution Analysis
Anil graduated from one of India's pioneering colleges for Metallurgical Engineering - Visvesvaraya National Institute of Technology, Nagpur. Apart from steel and iron making taught in the college, he was interested to understand and explore more about the sustainability aspects in the production of materials and energy. He also interned at Indian Institute of Sciences, Bangalore in Centre for Sustainable Technologies (CST) department where he designed a Di-electric Barrier discharge to use in the conversion of LPG and CNG gasses to Hydrogen gas to improve efficiency of cooking stoves in domestic household applications.
After graduating from college, Anil joined ChemBizR, a market research and management consulting firm, to learn and also help global chemical and material companies design their business strategies. While not working on any projects, Anil enjoys playing and watching sports. He represented his university in cricket and volleyball in multiple tournaments and pursues them as regular hobbies to date. He is keenly interested, and keeps track of major happenings in politics, sports, technology and movies.
Yaswanth Kumar Geddam
Solution Analysis
Yaswanth graduated from one of India's premier institutions, IIT Madras with a Masters degree in Metallurgical & Mechanical Engineering. He was selected for the prestigious DAAD KOSPIE-2021 fellowship at TU Darmstadt, Germany, wherein he worked on synthesizing and characterizing spinel-type metal oxides for functional applications such as electrocatalysts. Yaswanth also holds a Bachelor of Technology degree from NIT Jamshedpur, India.
In addition to his scholastic achievements, Yaswanth has several sports accolades. He has bagged several awards in discus throwing and volley ball. He has represented his university in various athletic and sports meets. He has also assumed various leadership roles in sports and cultural domains.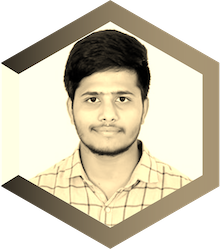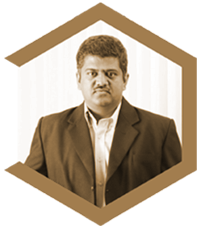 Sankaranarayanan Kannan
Finance and Control
Shankar leads all of Finance & Control for GadflyZone India, on behalf of Vistra. At GadflyZone, Shankar has helped set the various processes around HR, Finance and Infrastructure, since the inception in 2014. He is passionate about enabling corporations, small and large, to handle various accounting and compliance matters with highest integrity and efficiency. Shankar is a qualified CA from The Institute of Chartered Accountants of India.
Apart from being an avid follower of various current events, Shankar loves to spend his spare time catching up on cricket, music and movies. Of course, while sipping his favourite green tea.